In 2018, Just BARE®, a Pilgrim's brand committed to providing good food for more people, launched an innovative, 3-D experience to help consumers better understand the versatility of rotisserie chicken. Accessible on Just BARE packaging, the initiative takes a new twist on instructional cooking videos by including Augmented Reality (AR) technology that allows consumers to learn about the best uses for rotisserie directly from their smartphone, tablet or mobile device.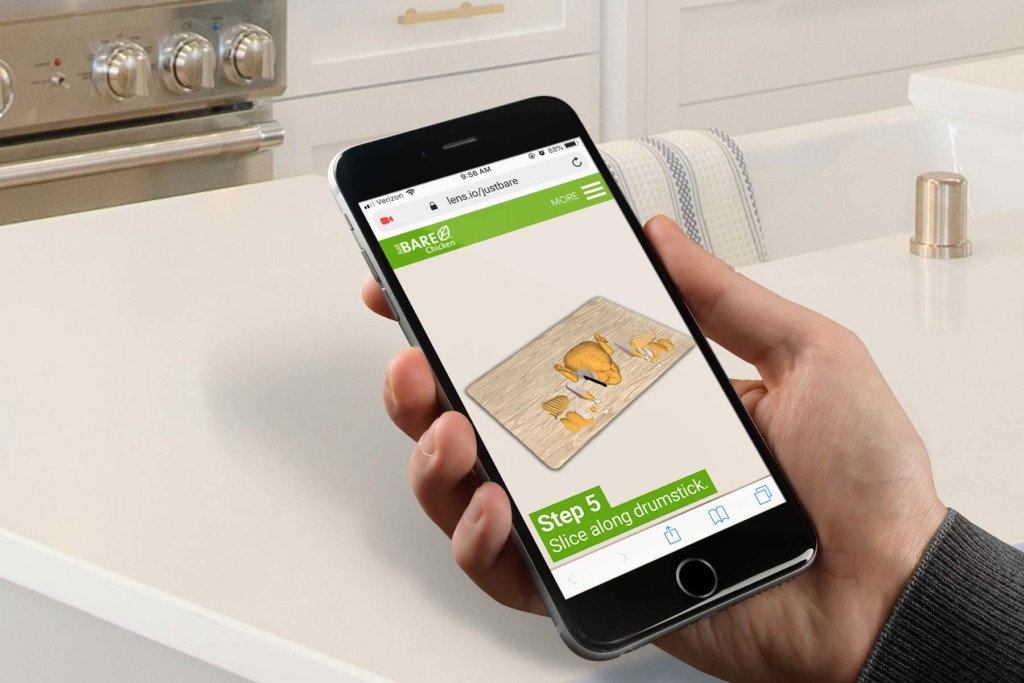 Consumers can easily scan a QR code found on the packaging of Just BARE's, natural/no antibiotics-ever rotisserie products with their smartphone camera or mobile device enabled with a QR scanner. Once scanned, the QR code will take consumers to an interactive experience that shows a 3-D view of Just BARE rotisserie products and provides tips, tricks and recipes in AR, video and text formats.
The interactive experience includes four "episodes" that will be released in AR through the rotisserie product packaging. The first episode teaches consumers how to carve a chicken and use the entire bird, showing a 3-D rotisserie in the user's environment being carved in eight easy steps.